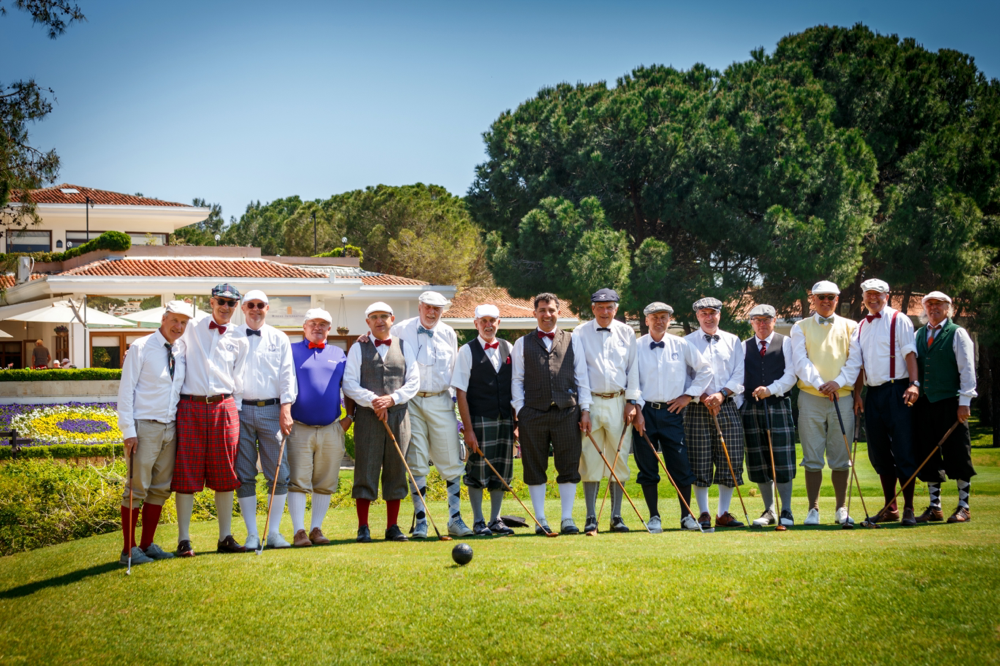 Bild: SWISS HICKORY GOLF CLUB at National Golf Club, Belek
---
"Turn the clock back and join this unique and iconic event playing the game as it was played a lifetime ago."
---
Included:
Transfer from the airport to the Calista Luxury Resort and back to the Airport
All transfers to the golf courses and back
Half Way Food 
PGA Sultan / Lykia Links
Olympos/Aspendos All Inclusive Club House
1 Token per Round
Trolles
Prize Presentation Dinner
Ultra All Inclusive Luxury Resort CALISTA
---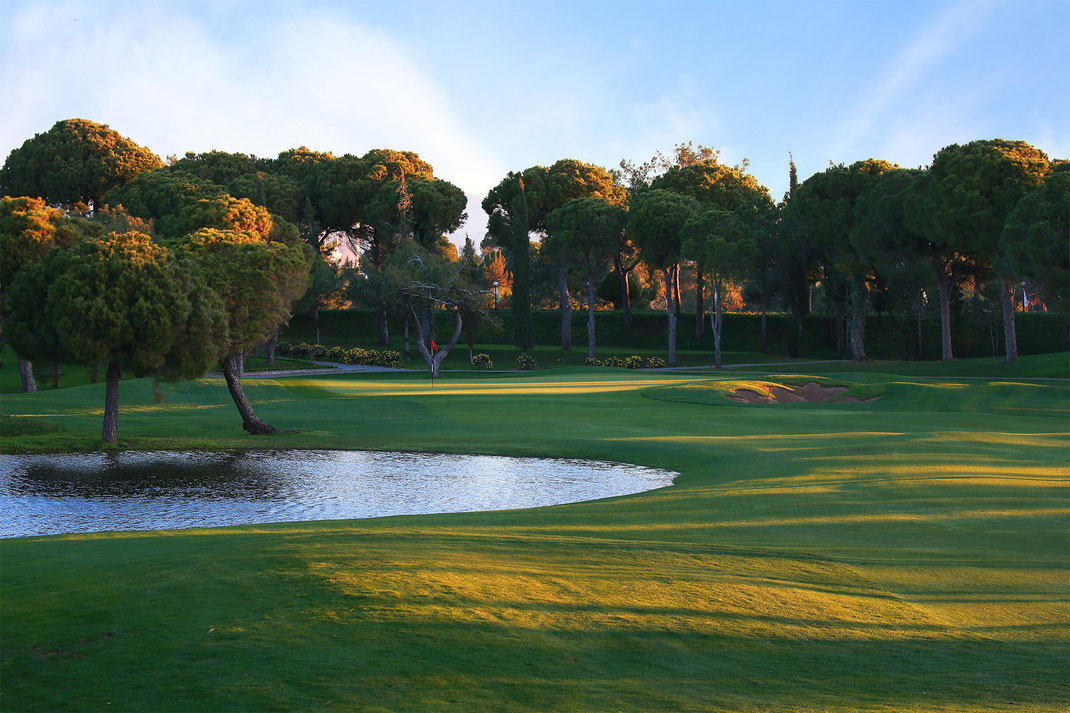 ---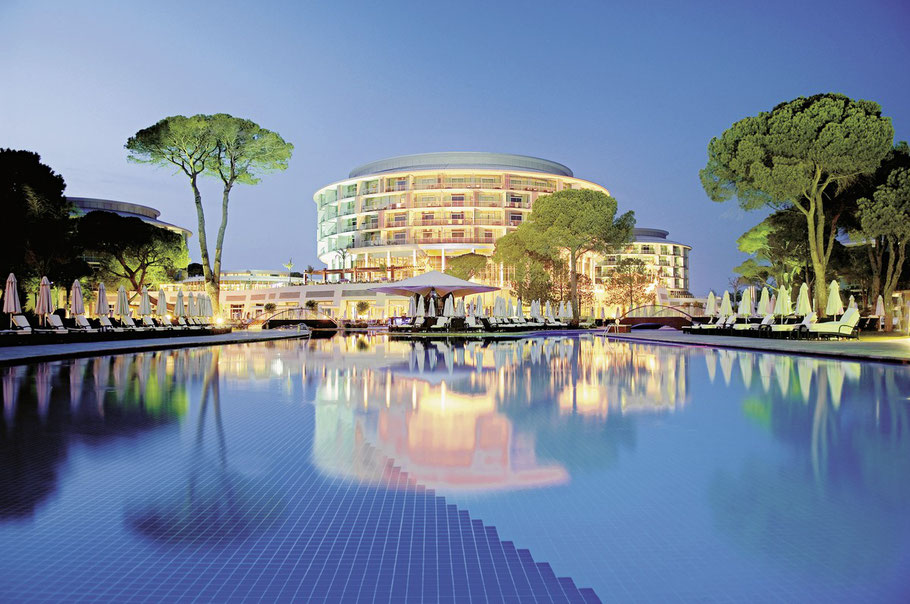 ---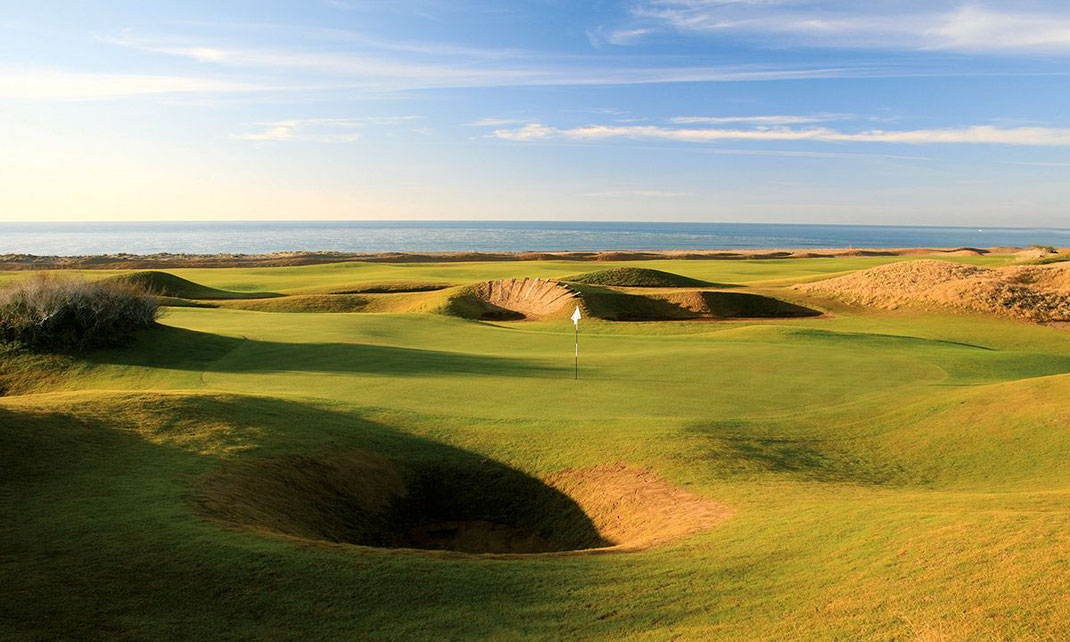 Bild: Lykia Links Golf Club
---
A perfect location for the final round of this HICKORY LINKS OPEN and a unique golf experience in the Mediterranean...
LykiaLinks Golf, is located directly by the sea, and is one of the very special golf courses known as a "Links Course", one which takes advantage of nature's landscape and is adjacent to the sea. Being one of the 300 links courses of 36.000 golf courses worldwide, its an honour and a real first for Turkish Golf.
The course belonging to the Lykia World Hotel, is an 18 hole links and 9 hole academy course, located on a 1 million m2 area of land that creates a true golfing experience not to be missed. A cool Mediterranean breeze will provide you with a pleasant oasis from the heat of the sun that no other course in the belek area can offer.
Rates as one of the top 100 golf courses in Europe, LykiaLinks Antalya makes full use the natural landscape and texure of its stunning seaside location.
For more information click here...
---
Bild:Calista Luxury Resort
''More Inclusive More Happiness''
Discover Calista!
Situated in Belek, Antalya, where the breathtaking beauty of nature meets turquoise waters, Calista Luxury Resort invites you to a unique bliss with its striking architecture and warm atmosphere. Thanks to smart room technology designed for ease of use, many privileges such as the opening of the room doors and the control of the room light and the air conditioner via your mobile phone, as well as the automatic DND indicator on the door panel, are designed for the comfort of our guests. With all the brand new comfortable beds, refurbished bathrooms, mini bars and Thierry Mugler cosmetics sets, you will wish to stay in Calista forever. 
For more information click here...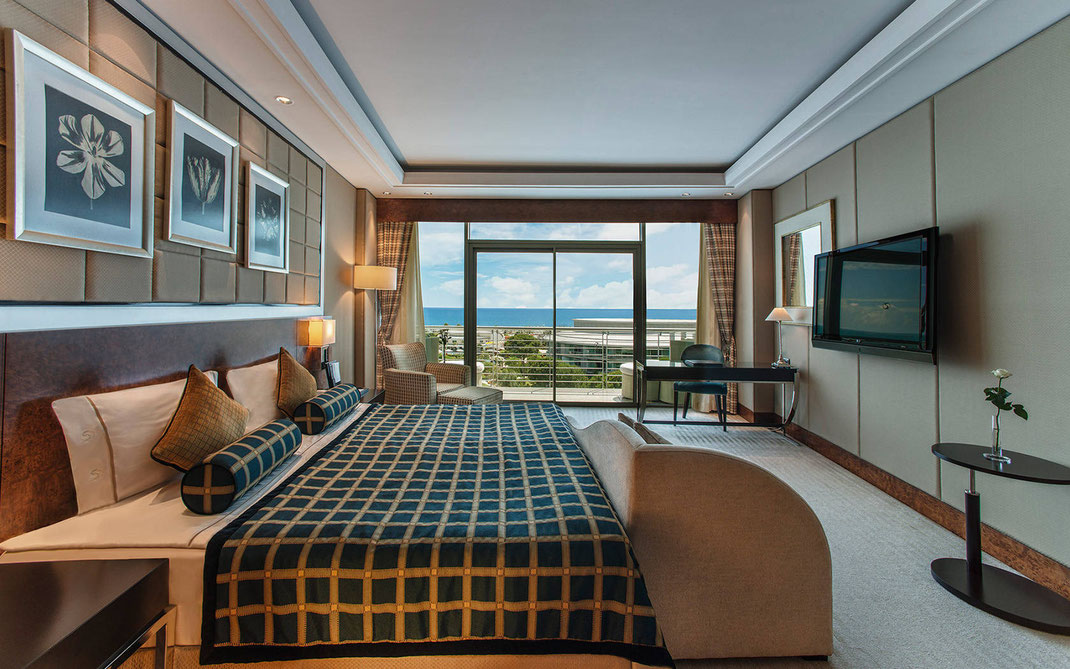 Bild:Calista Luxury Resort
---
Included in the Tournament Fee are the following:
Welcome Gift
7 Nights at CALISTA LUXURY RESORT ALL INCLUDED
4 Rounds of Golf
Halfway Snacks
Token and Trolleys
Gala Dinner
Great Tournament Prices
ALL INCLUDED IN DOUBLE ROOM PER PERSON:     € 1950.-
ALL INCLUDED IN SINGLE ROOM PER PERSON:     € 2250.-
A € 500.- Deposit is payable to GOLF MAD to reserve your place.
BANK DETAILS:
BANK NAME: YAPI KREDI BANKASI KADRIYE ŞUBESİ / BANK ADDRESS: ATATÜRK CAD. NO: 153 D: 2, 07525 SERIK/ANTALYA/TURKEY
COMPANY NAME: MADGOLF SPOR ORGANİZASYON TURİZM EMLAK TİC. LTD. ŞTİ
COMPANY ADDRESS: FENER MAH. BÜLENT ECEVİT BUL. ÖZTÜRK APT.SİT.NO:96
D: 4 MURATPAŞA / ANTALYA
IBAN NUMBER: TR86 0006 7010 0000 0053 0320 39
SWIFT NUMBER: YAPITRISXXX
---
 COMPETITION CONDITIONS
*  FORMAT :
18 Holes Stableford
Net Stableford and Gross Stableford over 2 Rounds at Lykia Links and Titanic Golf Club
* CATEGORIES :
- Men's Category
- Ladies Category
* TEAM CATERGORY :
Teams of 3.
Please include your Team Name.
Best result on each hole from any team member.
At least three result must be on the score card from each player. A team player can also play in the single event (he must write extra card in team event for the single event) It is not compulsory to enter the team competition.
TEES :
To be decided but they will be shorter than standard tees of the day.
RULES :
R and A Rules and Local Rules to apply.
Full Rules Conditions will be given on arrival.
SCORING SYSTEM :
AM GOLF  /  This is also an APP which can be downloaded for your enjoyment!
Golf Mad Travel and Events will provide :
Starter, Referee and Scorer.
All Players will be on a WHATSAPP Group which will keep you up to date with scores, tee times and general information.
PRIZES :
- TEAM:  1st
- MEN'S NET STABLEFORD:  1st, 2nd, 3rd
- LADIES NET STABLEFORD:  1st, 2nd, 3rd
- MEN'S GROSS:  WINNER
- LADIES GROSS: WINNER
- NEAREST THE PIN and LONGEST DRIVE - LADIES and MEN
- BEST DRESSED PLAYER AWARD  
---
For information and final registration please contact :
[Edward Lainchbury is Golf Mad Travel & Events CEO whose Company will be responsible for the Event organization]
Please note - the Registration closes on March 1st, 2023. 
GOLF MAD TRAVEL & PROMOTIONS is an exclusive Event Organising and Travel Company dealing with Sports Tournament Organisation, Training Camps, Holiday and Golf Trip Bookings, Wedding Packages, Conferences and Incentive Meetings. 
GOLF MAD TRAVEL & PROMOTIONS hold sharp and stylish Golf Tournaments in Europe. They have a reputation for organizing the best and most enjoyable 5-Star Golf Events around, especially in Turkey. To date, they have run 21 of some of the biggest Pro-Ams in Golf attracting in excess of 60 teams from over 30 Countries around the world.
---
---